Shop - Ski rental - Repair
Welcome to Unlimited Sports! Your Sports Shop in Saint Gervais les Bains
Specialist of ski and mountaineering equipment rental
A friendly independent shop, bringing to you its expertise of the mountains.
Discover a whole range of products and services in our modern store, situated in the centre of Saint Gervais.
We provide a wide range of sports and leisure goods, ski and mountaineering equipment sales & rental, swimming equipment and also a repair shop.
We have the leading brands available for sale in our shop, including: Black Crows, Dynastar, Jott, Picture Organic Clothing.
Our ski equipment rental is carefully selected to meet all the practices and levels of our clients. It is carefully maintained in our integrated workshop.
To ensure that the ski or mountaineering equipment you require will be available, we recommend you book in advance…

Ski rental from 59€ / week*
Rental for 6 days of skis – "blue" category (ex Dynastar CR70 picture above)
*Internet price including 25% discount. Discount depending on date. In store price : 79€



The different activities of Unlimited Sports Saint Gervais
Where to find Unlimited Sports in Saint Gervais Mont Blanc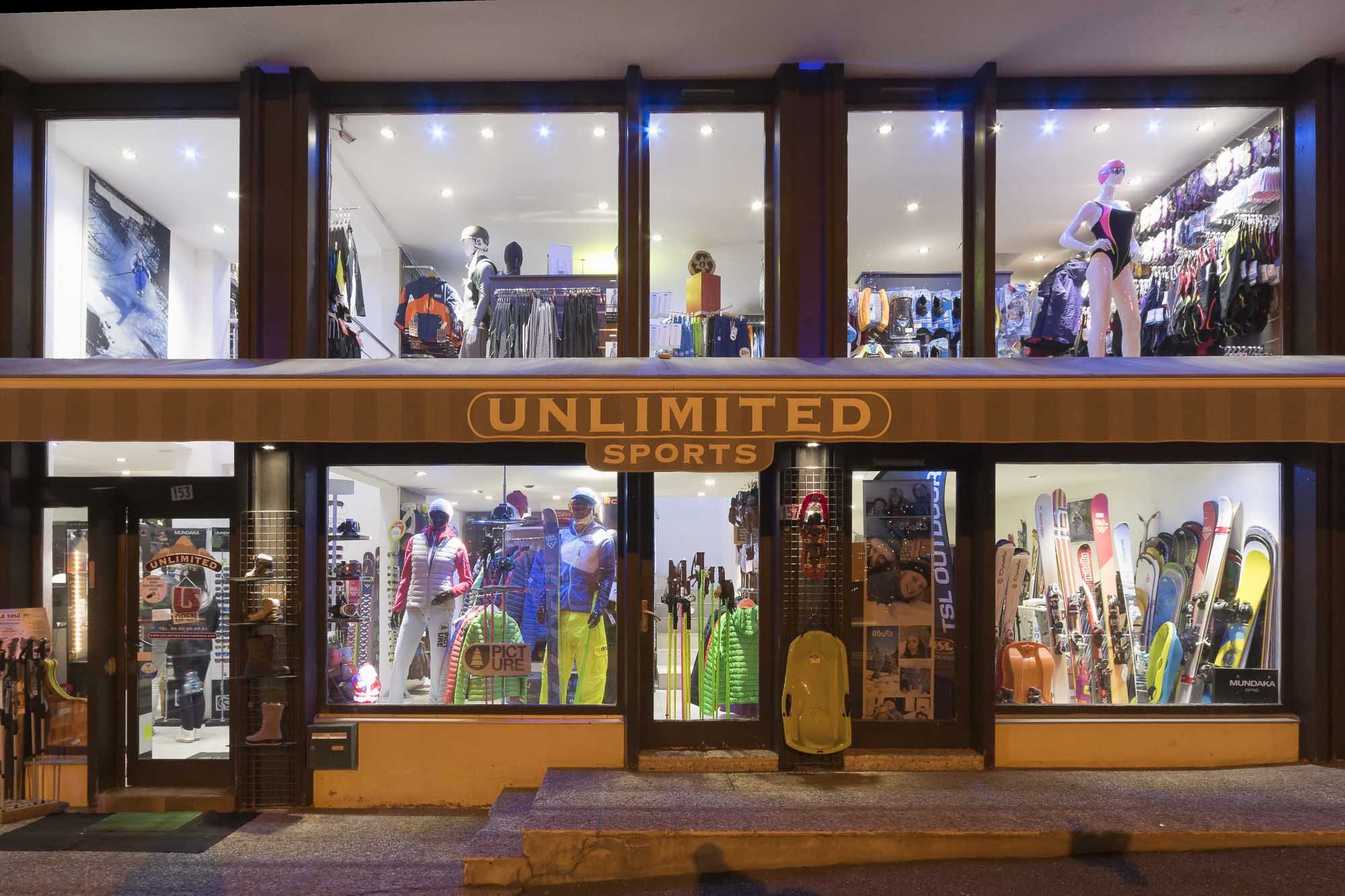 Practical informations
Address : 153 Avenue de Miage 74170 Saint Gervais les Bains
Tel : +33 (0)4 50 90 99 61
e-mail: info@unlimited-saintgervais.com
Access : At the edge of the centre of Saint Gervais in the direction of Les Contamines Montjoie
Unlimited Saint Gervais Mont Blanc
A question? More information? Don't hesitate...